Last year I spoke to the makers of The People's History of Pop about Radiohead and specifically 1997 and the release of OK Computer, the episode was on BBC4 on Friday and is now on the iPlayer. I'm on near the start…
I'm a big fan of the music docs on BBC4 so it was interesting to be involved in making one. We recorded a lot more footage with memorabilia and me babbling on about the band, but in the end they focused on Glastonbury and the breakthrough into the mainstream…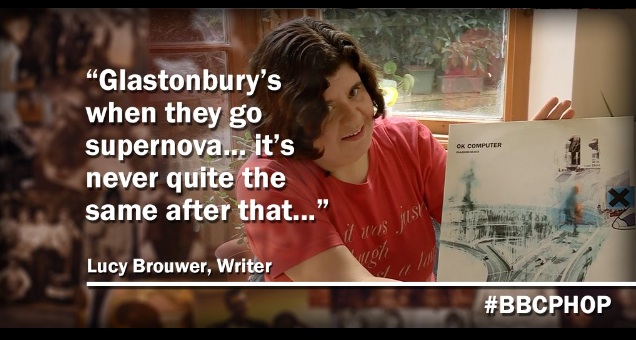 BBC4 tweeted a link to the blog during the show, so hello to you dear reader if you've found me after watching.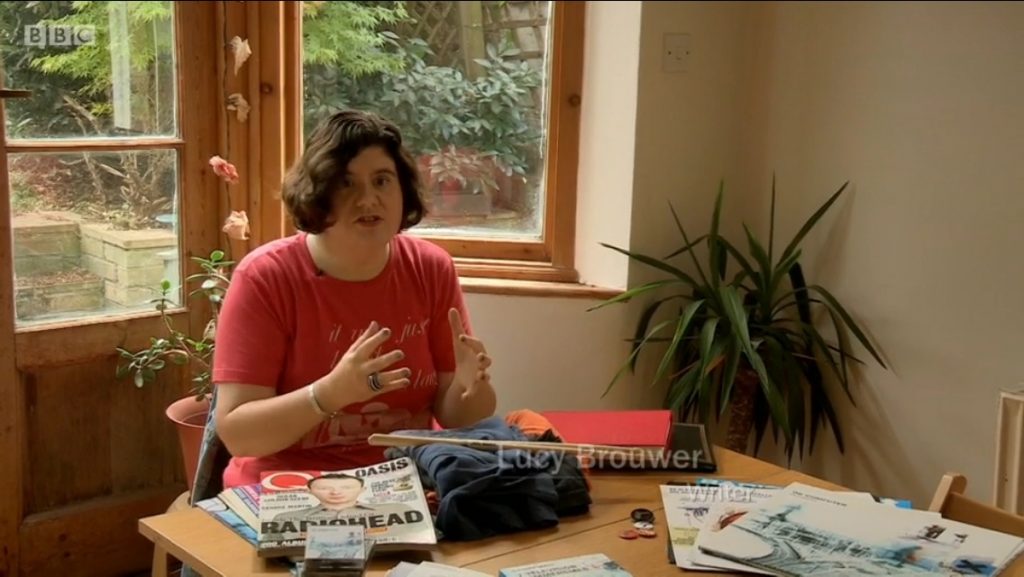 As you can see in this screen grab, I had a load more stuff with me on the day (spot Phil's drumstick from T in the Park 1996), a few of my many 90s Radiohead T-Shirts and even my diary from 1997.
Shout out to Emily who was also featured, who I remember as someone who was always in the queue and suffereing many hardships to be at the front!
Here's my blog about not going to Glastonbury, but watching it on TV at home.