A while a go I wrote about the first gig I attended at the Barrowlands for Walking Heads, after taking their audio walking tour of Glasgow's music venues.
A producer from Steve Lamacq's BBC 6Music show emailed me having found the blog, and asked me to take part in their on-going feature marking 20 years (20 years!) since the wave of UK music that came to be known as Britpop came to prominence. Lamacq's Radio 1 Evening Session show was seminal in forming my music taste back then and his 6Music show continues to play both new music and the artists that he's always supported. I'd been in touch with the show a few years ago, having taken part in their 'Good Day, Bad Day' feature, and offered to report on some Radiohead gigs I was attending. In the end that came to nothing – but I did meet Steve at one of the gigs – however  his producer remembered me and thought I'd be ideal to record an eye-witness report of the 1993 gig (I remember that the Evening Session actually recorded it for broadcast at the time).
I spoke to Phil, the producer, on the phone a few weeks ago and the results were on the radio yesterday. The idea of the Britpop Timeline is to build an online archive of reminiscences from bands and fans, so I was happy to add my own part of the story to it.
Click the image below to go to the 6Music page and listen to my contribution.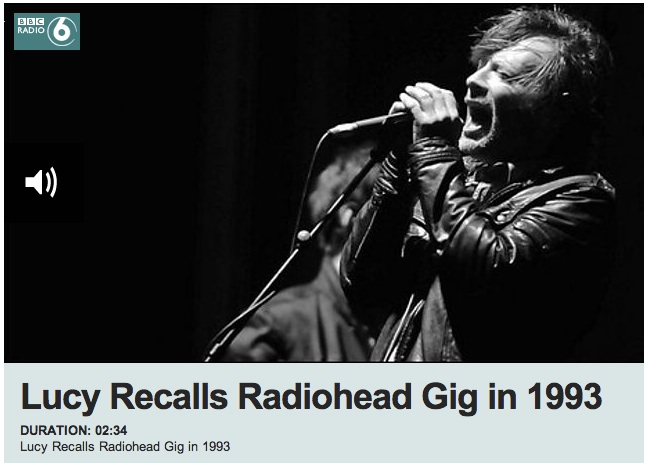 Steve introduced me as "blogger and DJ" which will hopefully spur me on to carry on writing up my Radiohead adventures and maybe do some more radio myself…