I've had a great response to this post, which I published on my old blog Little Raindrops, so I'm going to re-host it here.
I've been putting together information on the line up for a festival's new website, collecting photos and what I'd call bios (i.e. short informative descriptions of each band) to go with an external web link for each artist on the bill. I thought this would be a straight forward task…
A lot of bands make this easy and have PRs to deal with requests for such things, or have great websites with all the material someone who is trying to spread the word about an event that the bands are involved in might need, but there are some who seem to need a bit of help…
Here's some important things I've noted, if you want people to find out about your band:
Have a name that is Googleable! 

If you use MySpace (really?), Bandcamp and Facebook they will likely show up top of a search,  so make sure they're up to date. If you don't want me to listen to your old demos, take them down. If it's the first time I've heard of you I won't know which page you want me to use, so…

Have your own website – even if it's just a place to cluster all your links. It would be better if it were more than that – you've got a great opportunity to control your image, please use it.

Unless you're super well known and too cool, write something about yourselves. How do you want to be presented? Please God, not just "indie rock". I don't have time to listen to your entire back catalogue, watch all your videos, read all your press. Condense it.

Have an easy to find contact email. If you have a PR working for you, lucky you! Why not make it easy to find them so they can do their job!?

Even better, have a nice high res picture that is downloadable from your website.

While you're at it, name that picture file with your band name and if the photographer wants a credit, stick their name in there too. 

When replying to emails that are requests, please check that you're sending what's being asked for – a list of hot shot record company flunkies who might be interested in your band, a list of platforms where you're releasing your single and some gigs you might have coming up ARE NOT THE SAME AS A BIO!

A bio is this: Who are you? Where are you from? What do you sound like? What's your website?

That photo – is it a picture of three or four disinterested blokes standing against a wall (or worse, train tracks)? IT DOESN'T SAY ANYTHING ABOUT YOUR BAND and you're wasting an opportunity to make me interested. 

When I Google you, do I find your best, most representative song? WHY NOT?

On Facebook, which shouldn't be your only web presence, have you filled in the contact details in the 'About' section? This is a quick reference and should help people to describe you (yes even if you're so wildly and fantastically original that your music defies categorisation sometimes it's necessary to use, you know, WORDS). Failing that it should let me email the people you pay (or owe favours to) to do this for you. OR let me email you and ask you for what I need.  

Nominate a band member to deal with this stuff, bass players often have a lot of time on their hands…

Finally, when you're emailing someone who is obviously dealing with a lot of artists sending them stuff, remember to mention the name of your band in your message so they know who you're talking about.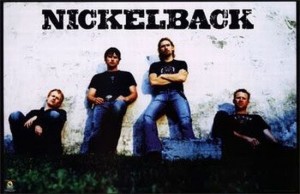 There's tons of advice out there from places like Hypebot, Musician Coaching and Fresh On The Net

Anyone got any more to add? I'd be interested to hear what you think. And don't get me started on gig listings!